Awards and Recognition
"The key to our success: Service."
Safety Insurance Named as one of the Boston Business Journal's Best Places to Work for the Third Consecutive Year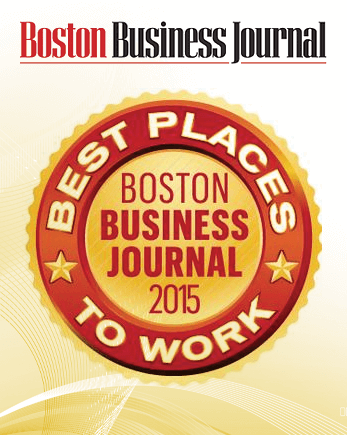 We are pleased to announce that The Boston Business Journal has named Safety Insurance one of the Best Places to Work in Massachusetts. The honor recognizes Safety Insurance for creating a positive work environment that attracts and retains employees through a combination of employee satisfaction, working conditions, company culture and benefits.
Safety was one of over 300 companies to qualify for consideration based on a two-stage nomination process and the results of employee-satisfaction surveys that Safety employees participated in throughout March & April.
You can read the entire article in the BBJ here.
Safety Insurance Among Ward Group's Top 50 Companies
Safety Insurance is pleased to have been named to the 2013 Ward's 50 group of top performing companies. Ward Group is the trusted leader of benchmarking and best practices services for the insurance industry. Based on their annual analysis of the property-casualty industry, Safety Insurance is recognized for achieving outstanding financial results in the areas of safety, consistency and performance over a five year period (2008-2013). This is the sixth straight year Safety Insurance has been included among Ward Group's top 50 performing companies. Learn more about the 2013 Ward's Top 50 Companies
The Boston Globe Ranks Safety Insurance Among the Best in Massachusetts
Safety Insurance has been recognized for the seventh straight year in The Globe 100, an annual list which ranks the best-performing corporations based in Massachusetts. This year's list was the most exclusive ever due to the economic crisis. Safety Insurance, ranked at 55, is proud to be among those recognized by the Globe, as it demonstrates Safety's success by giving its customers the best possible service.
Safety Insurance earns #2 National Ranking in Deep Customer Connections, Inc.'s Ease of Doing Business
Nearly 7,000 independent agents and brokers assessed the performance of over 270 property and casualty carriers in Deep Customer Connections, Inc.'s 2013 annual survey. In the survey, agents rated how easy it is to place business with carriers. Deep Customer Connections is proud to present the top performers in the industry. read more